Voting is done and the winners are posted below the cut. I was so impressed by the high quality icons that you guys submitted this round. I think this is the beginning of a beautiful friendship...



No Mod's Choice this round, due to the three way tie for 3rd place.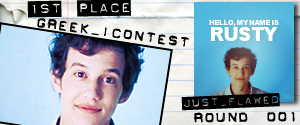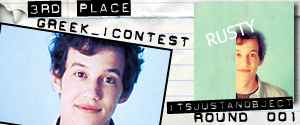 Congrats everybody!

And if you're interested in knowing how I tally the votes (since I don't know how other icontests tabulate them) for every 1st place vote, I award 10 points, 2nd place=5 points, and 3rd-3.

This round, 1st Place received 31 points, 2nd place received 30, and the 3rd place winners all scored 15 points.


Don't forget to enter Round Two !!!